I love going to my local library. Sometimes I go without meaning to get a book and walk out with ten in my arms. I've gone to the library so much that when I stopped going for a while (because I was busy with school), the librarian said to me, "I haven't seen you around in  while." So yeah, I like the library and here are the reasons why you should go visit one.
Reason #1 Free Books
I love to read but books are expensive. Thankfully, I have a library I can go to. I like to go to the library especially for graphic novels. As much as I love them, they are expensive and the time it takes me to read them is less than a day, so they're not worth buying (for me).  That's when I go to the library and check out as many graphic novels as I can. It has also been a money saver for me. If I were to buy all the books I've checked out this past summer, I would be bankrupt.
Reason #2 Free Bookmarks
Every once in a while, when I go to my library, the librarian kindly gives me a bookmark for every book that I take out. This has made my life so much easier because let's face it, bookmarks are so easy to lose. So I'm thankful for all the extra bookmarks I can get. Plus, I'm a big proponent of free things.
Reason #3 When Netflix Fails, The Library Does Not
I think this title pretty sums it up. Whenever Netflix doesn't have a movie I want to watch, the library usually does. I did this when I found out there was a film adaptation of 1984 and Netflix didn't have it.
Reason #4 Library Events
Along with the bookmarks, I sometimes get flyers of events. Some of these events include movie nights, workshops, reading time for kids, and the list goes on and on. Just ask to find out, you never know what you might find interesting.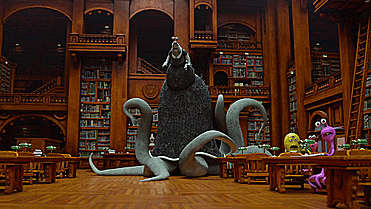 Reason #5 Other Stuff
The library is also a great place to do homework, printing, and computers. It's a good reminder to know this when you have a project coming up and your printer fails, or computer, or your life. Okay, I was kidding about the last one, but still, the library is a great place to visit when you need to get stuff done. Printing is probably one of the few things you might have to pay for.
Reason #6 You're Already Paying for It
It's true. You might as well start going to the library because in case you don't know, you're already paying for it with your taxes. So maybe it's not completely free, but it gives you one more reason to go.
Follow Me On: Instagram | Goodreads