I didn't finish these books, and I don't have any intentions of finishing them any time soon. However, because I didn't finish I didn't leave a rating because I think that would have been unfair of me.
TITLE: The Mortifications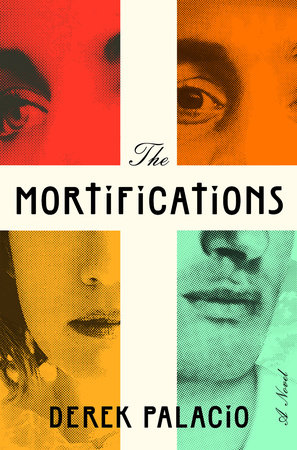 AUTHOR: Derek Palacio
ONE SENTENCE SUMMARY: A Cuban family moves to Connecticut after leaving their father back on the island.
QUICK REVIEW: Being Cuban, I wanted to like this book. The plot attracted me and I thought it would be an immigrant story, but that's not exactly what I got. The story doesn't focus on the struggles the family went through while living in the states, instead it's more about their personal problems. Isabel uses her faith as a coping mechanism to overcome the changes taking place in her life. The problem is, it's too much, it's fanatical, and unfortunately I'm not a fan of stories like that. Maybe, someday I will go back to it but right now I found it boring, which is a shame because the writing was really great.
TITLE: Weregirl
AUTHOR: C. D. Bell
ONE SENTENCE SUMMARY: A young girl gets bitten by a wolf and becomes a werewolf.
QUICK REVIEW: I was lucky enough to get an ARC of this book prior to November, but whenever I picked up the book it felt like a chore. Which happens to be a bad sign. For me, reading shouldn't be a chore, if it is then you have the wrong book. The story gets interesting at certain moments but other than that I thought it was boring and I disliked the writing. Will I ever go back to it? Never say never, but definitely not any time soon.
Follow Me On: Instagram | Goodreads