PROMPT

Winter is a hard season for a lot of people and many of us are slumpy. Let's talk about some books that are great for getting you out of a slump!
To get out of reading slumps, I try to read books that I've enjoyed in the past and that are not complicated like most fantasy and sci-fi stories. For me, that means I head towards the contemporary romance section because they're usually fun and happy stories… most of the time anyway. The list is in no particular order except for the first two.
1)  All the Ugly and Wonderful Things by Bryn Greenwood   
This is in one of my top 5 reads from 2016 and I loved it so much I have to mention it every chance that I get. I read it twice last year and each time it was able to bring me out of a reading slump.
2) Ugly Love by Colleen Hoover
This was my first Colleen Hoover book and still one of my favorites by her. Last year I read this 3 times, each time in one day, and each time it brought me out of reading slumps. If I could get the audio book I would probably listen to it obsessively.
3) Along for the Ride by Sarah Dessen
Out of the two Sarah Dessen books I've read, I like this one so much more than The Moon and More. I love the setting, the cast of teen characters, the summer feel it has throughout, and I can relate to Auden more than most YA characters.
4) Twilight Saga by Stephanie Meyer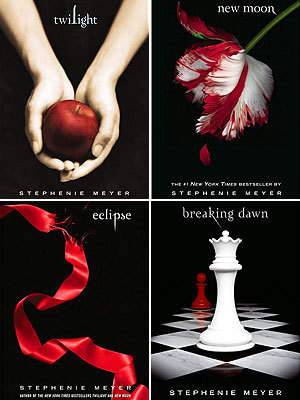 I know the people look down on the Twilight saga, and I'm aware of the problems it has, BUT each time I go back to it, it makes me happy. I owe this series for getting me back into reading, so I guess I owe Stephanie Meyer a huge thanks. Without this, I may not have ever read Harry Potter *GASP*
5)  Attachments by Rainbow Rowell
I love Rainbow Rowell and all of her books make me happy (some more than others), but Attachments is one of the happier ones. It is cute and adorable and I couldn't stop laughing as I read it and fell in love with it's characters.
Follow Me On: Instagram | Goodreads