TITLE: "Story of Your Life" 

AUTHOR: Ted Chiang
SUMMARY: Dr. Louise Banks is hired by the U.S. military to communicate with the recent arrival of aliens on Earth.
GENRE: Short Story / Science Fiction
RATING: 5/5
NOTE: The movie adaptation is called Arrival
I read this about a month ago but I never wrote a review and after watching the movie adaptation, I remembered how amazing Chiang's story was that I now I have to write this review.
The story is somewhat heavy with the science of linguistics, scientific concepts, and philosophical thinking, but it comes together seamlessly to tell an amazing story about the power of language and the question of free will. I know that alone sounds boring, but it is amazing! Plus, it has aliens!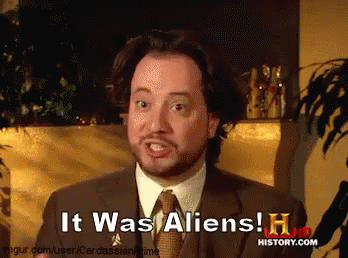 The way Chiang writes the story allows you to go on the same journey as the main character, and you don't realize what's happening until it happens. In that way, I felt just as surprised as the protagonist. I wasn't expecting to be so amazed or mind boggled by it, but I still catch myself thinking about the aliens from The Story of Your Life. It reminds me of Interstellar and Inception where the stories are not only satisfying but have kept me thinking about them long after watching them.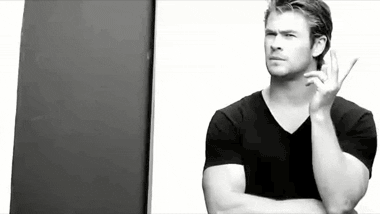 Speaking of which, the aliens are different from what I've seen in other stories and movies. The best way to describe them is that they're just there. It's just something that happens without much explanation. In fact, the movies gives a slightly better explanation as to why they come than the book does, but either way it's mostly just speculation.
Because this is a short story and it is more about an alien language, the story does not focus on the characters personality or their interactions other than the aliens. It's very plot based rather than character based story. That was quite different for me because I'm usually very invested in the relationships of the characters. 
I thought the movie adaptation, Arrival, did a great job of showing the essence of the story. However, maybe I felt like that because I had already read the book. I watched it with my mom and I had to explain what was happening in the movie. I saw the hints they were giving, but it doesn't delve deep into the linguistics of the language. Instead their focus is more on what the military will do with the aliens, and what is happening at a global scale. It wasn't bad, but it was obvious they included that to make it more exciting.
Overall, I recommend both the story and the movie. Watch it because it's a very different take on the old alien story.
Follow Me On: Instagram | Goodreads