PROMPT

We all love a good cover but what are some covers you'd like to be transported into?
We Were Liars by E. Lockhart
I wouldn't mind living in a beach town or private island like the Sinclairs do, but I DO NOT want to be one of them.
The Accident Season by Moira Fowley-Doyle
This is the only book on this list that I haven't read yet, but this cover is amazing. I'm not sure if the girl is falling down or up, or if it's a world I should completely avoid, but the scenery is gorgeous and I wouldn't mind visiting a place like that.
Anna and the French Kiss Series by Stephanie Perkins
How do you not fall in love with these covers or get wanderlust from it. Just looking at these beautiful covers I'm instantly itching to visit Paris, San Francisco, and New York.
We Are Okay by Nina Lacour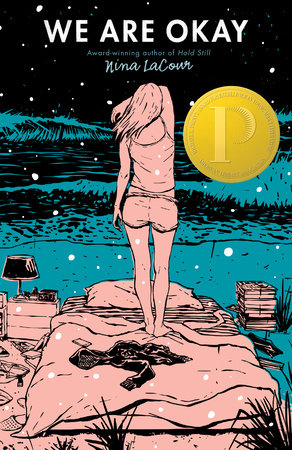 I'm picking this cover simply because it looks beautiful and comfortable. I'm pretty sure if I saw this cover every morning I would never leave my room or bed.
Before We Were Strangers by Renee Carlino
I think this is the only one of these covers that doesn't have a sky in it. The reason I'm picking this cover is because I think it really captures the setting of the story. Automatically you see a couple in the middle of the big city, and I'd love to get the chance to explore the Big Apple with someone.
Bonus
All the Ugly and Wonderful Things by Bryn Greenwood
Much like Before We Were Strangers the cover of ATUAWT captures what happens in the story. Whenever I look at this cover I can clearly imagine the nights Wavy and Kellen spent in the meadow during the summers. Also, I have to mention this novel every chance that I get.
Follow Me On: Instagram | Goodreads