This monthly wrap up is coming a bit later than usual, but I've been busy lately.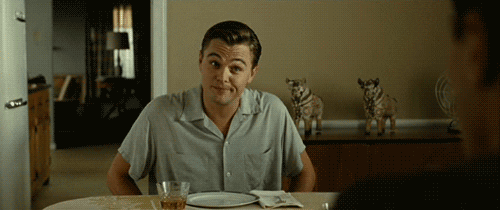 This month I did most of my reading the last week of July because it was Booktubeathon! I also found a way to listen to audiobooks from my local library, so I got to reread a lot of old favorites and new books through there. By the end of the month I read a total of 14 books! Yes, that's a lot of books to go through in one month. Yes, half of them were audiobooks. Yes, I'm counting them too.
I also had a huge book haul this month mostly because of school and because I'm a nerd, I like to get my books early. However, I did get a couple of books for fun like A Court of Mist and Fury, A Court of Wings and Ruin, and the other two books in The 5th Wave trilogy by Rick Yancey.
Because I've been reading so much this past month, I haven't been watching a lot of TV or movies. I'm still watching Black Mirror's season 3 which I love but because each episode is different it's different from other shows that grab you and don't let go. At the moment, I think the only show worthy or my full, undivided attention is Game of Thrones.
Monthly Favorites
I really want to say Animal Farm is this month's favorite, but I feel like that's cheating because it's not a new read. But, it still is my favorite read new or old. I also watched the animated film from the 90s, which I loved although they didn't include Betsy the mare. Apart from that difference, I liked the animation because it was the old school 2D kind before 3D animation was the norm.
As for new favorites, I have three completely different answers.
A Court of Thorns and Roses by Sarah J. Maas because it's been a long time since I've delved into any fantasy series, and I enjoyed it.
Dreamology by Lucy Keating because it was such a sweet and quirky read that really does boost your mood.
Paper Girls by Brian K. Vaughan and Cliff Chiang because it was truly weird and science fiction and reminds me of how much I enjoy stories that are unapologetically weird.
New Books I Read
White Fur by Jardine Libaire (2/5)
We Are Okay by Nina Lacour (5/5)
The Haters by Jesse Andrews (2.5/5)
Are You There, Vodka? It's Me Chelsea Handler by Chelsea Handler
Carry On by Rainbow Rowell (4.5/5)
Fables: Snow White (3/5)
Paper Girls Vol. 1 & 2 (5/5)
A Court of Thorns and Roses by Sarah J. Maas (4/5)
Dreamology by Lucy Keating (4/5)
Books I Reread
Follow Me On: Instagram | Goodreads