TITLE: A Court of Thorns and Roses 

AUTHOR: Sarah J. Maas
ONE SENTENCE SUMMARY: When 19 year old Feyre, a human, kills a faerie she is forced to cross the wall and live among the vicious violent creatures.
GENRE: High Fantasy | Romance | New Adult
RATING: 4/5
NOTES: This is the first book in a series
WARNING: It has some graphic sexual and violent scenes
I have finally read a book by the famous Sarah  J. Maas and I liked it… most of it. Don't worry, I liked most of it but, if I'm honest I do think the hype surrounding this author harmed my reading experience. While I did like the book, I'm afraid to say that I didn't fall in love head over heals for it.
The world building was easy to get into and understand although I lost track of the different creatures Feyre encounters. I also liked this portrayal of Faeries because it's not how I normally imagined them. I'm used to faeries like (Tinkerbell, except she's a pixie. But what's the difference between the two anyway?) Wanda and Cosmo from the Fairly Odd Parents, and they are nowhere near the faeries featured in ACOTAR because Tamlin would never give a nickle a name.
Instead, these faeries are strong magical vicious and sometimes violent creatures, unlike the sweet and harmless magical beings like Cosmo and Wanda. Apart from Maas's take on faeries, I also really enjoyed the beautiful landscapes she described and created for the faerie realms.
I liked the romance as I read it, but something about it didn't completely win me over.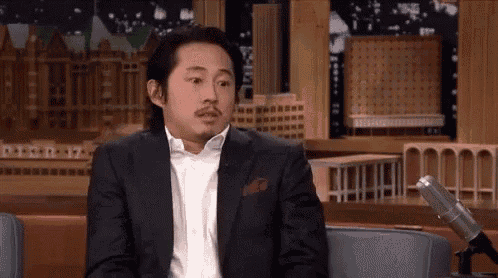 Knowing that there are other books, that Rhysand plays a role, and I honestly thought Tamlin was a bit shady in this book, it was hard for me to declare them as an OTP. However, that didn't stop me from giggling and shipping them, but I won't be surprised if there's a love triangle in the following books. I might even ship Feyre and someone else entirely… who knows?
As for the characters, I really liked Feyre because of her strength and the vulnerability she showed throughout the story. I thought it was interesting to see such a physically strong character have that much vulnerability peppered into the story from beginning to end.
As for Tamlin, the High Fae of the Spring Court, I'm unsure of him. Like I said, I thought he was a bit sketchy from the way he was hiding information and although it makes sense in the end, I still didn't like it. You can say it planted a distrustful seed in me towards him. Maybe, hopefully that will change in the upcoming books.
For now, I'm glad I read the first book in the series and I'm looking forward to reading the rest of the series.
Spoilers Below
I just want to say that I knew the answer to the riddle the minute Amarantha said it.
Follow Me On: Instagram | Goodreads