There are a lot of things in pop culture I don't care for or I just don't understand the hype surrounding it. That includes some characters from popular shows and books. Before I continue, I want to say these are just my opinions. If you think differently, please let me know, I'd love to know why you do love these characters, maybe you'll help me change my mind about them.
Lola from Lola and the Boy Next Door
I've never heard any one say something bad about this book or its characters, and I for the most part loved this book… except for Lola. In the book she spends the majority of her time making outrageous outfits to wear every day. I have no problem with that, but it always felt like she was hiding something and she was. I never felt like I knew who was the real Lola, and that really bugged me. In some ways it felt like she never once let her guard down, and from a reader's standpoint, I would have liked to see some vulnerability from her. No make-up no big outfit, just her.
Rory Gilmore from Gilmore Girls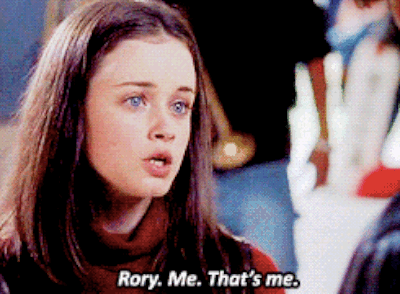 I'm sure I'm going to get crucified for this but, it's true I don't like Rory Gilmore. Why? She's too perfect in an annoying sort of way. Even when she makes mistakes it's not the type of mistake that is fun to watch on screen. She is beautiful, very smart, mostly rich, and everyone she ever meets loves her. Doesn't that sound annoying? Maybe I am wrong, after all it feels like the entire world is in love with Rory and the show, but me. If you like Rory (or don't) please let me know. I honestly don't know why I've kept watching the show if I keep cringing all the way through.
Mako from Legend of Korra
I'll be honest, I once liked Mako in the beginning of the show. I especially loved him in the later seasons, but I did not like him in the first two seasons. Why? Because he was a horrible boyfriend to Asami and later again with Korra. He never officially broke up with Asami before he started seeing Korra. He then lied to Korra about ever breaking up after he had kissed Asami during their break! That love triangle was just one big clusterf&*@, and clearly Mako didn't handle it well. I much prefer his awkward self in books 3 and 4 than his complicated relationship self from books 1 and 2.
Follow Me On: Instagram | Goodreads