It is true. I watch telenovelas, and I love them.
I've been wanting to talk about my love of telenovelas and Turkish dramas on this blog for a long time, since I started this blog over a year ago, but every time I sat down to write about them my mind goes in a thousand different directions. I want to talk about everything from my personal history, my experience with them, and my favorites. In other words, I have too many thoughts and I never know how to organize them into coherent sentences. So, this Telenovela discussion will come in parts.
Part I: Personal History
Growing up in a Hispanic household there has always been a Telenovela playing on TV and I would watch them with my mother. Sometimes, if the novela was really good my dad would join in. It was a family affair and everyone was invested and would wait for the next episode the following day.
However, somewhere along the way I stopped watching until a couple of  years ago when I started rewatching one of my favorites. That's when I got heavily (and maybe obsessively) invested in them again.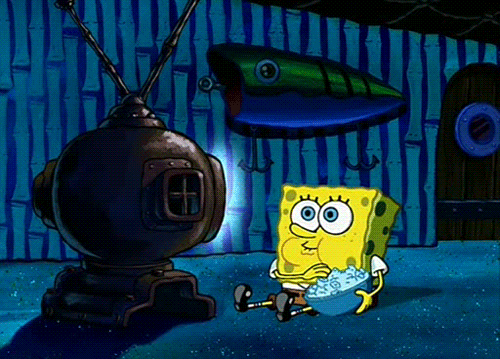 It came at a time where every show I  was watching was dealing with intense topics, all the characters were dying, other were miserable, and no one was happy, not even me. What's worse is that I didn't know how long I'd have to wait for a happy ending… or any ending… hopefully, a satisfying ending. With Telenovelas, I know I'll get that ending whatever it might be despite the intense topics, dead characters, unhappiness, angst, etc. With most serialized shows, you're never guaranteed a proper ending. Yes, I'm looking at shows like The United States of Tara and Star Crossed.
From then on I've consistently managed to watch at least one telenovela. I've watched novelas from Colombia, Brazil, and Venezuela among others. I've even somehow added Turkey to that list although technically they're called dramas (but they put them on Telemundo).
Part II: Stereotypes & Me
Within my community there's that stereotype that only moms and grandmothers watch telenovelas, so when I, a 21 year old, say I watch them and like them, people tend to be surprised.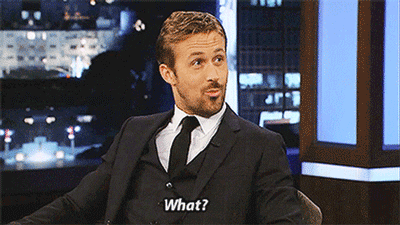 Meanwhile, others think that all novelas are bad, and I'm here to say that not all of them are bad. Like EVERYTHING in life, some things are bad and some things are really good, and telenovelas and foreign dramas are not the exception to that. I think that's why I really wanted to write about this, to debunk that stereotype.
Another stereotypes that I've heard is that the stories are ridiculously outrageous.  Ok, so that's not exactly a lie, but not every novela is like that either. I think that instead of focusing on the ridiculousness, we should focus on how much of it makes sense for the story and its characters. Because if we were to focus on how outlandish these stories we might as well never watch television or any kind. Or are you telling me it's completely believable that a one person can survive through bombs, shooters, plane crashes, pregnancies, and drownings like Meredith Grey? Or why is it that everything bad happens to the doctors in that hospital? That show is practically a soap opera!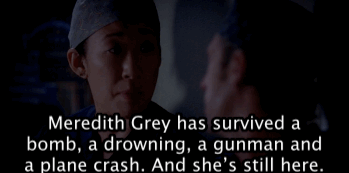 Part III: My Favorite Shows
TITLE: Yo Soy Betty, la Fea

TRANSLATION: I Am Betty, the Ugly
ORIGINAL LANGUAGE: Spanish
COUNTRY OF ORIGIN: Colombia
NUMBER OF EPISODES: 169
PREMISE: Betty is a brilliant economist who can't seem to get a job anywhere because of her unattractive appearance until she lands a job in Eco Moda, a fashion empire. There befriends the other secretaries and falls in love with her boss, but scorned by everyone else.
WHY I LOVE IT AND YOU SHOULD WATCH IT: One of my favorite novelas is undoubtedly Yo Soy Betty, La Fea translated to "I Am Betty, The Ugly", but most people know her as Ugly Betty. There is so much love for this story and the main character. She is adorable and awkward and incredibly smart and in love. At the time, having an "ugly" protagonist was groundbreaking because most protagonists were tall and incredibly beautiful. Betty broke with that stereotype by having a protagonist wear unfashionable clothes (for the time), braces, glasses, a hideous hairstyle.
TITLE: Avenida Brasil
TRANSLATION: Brazil Avenue
ORIGINAL LANGUAGE: Portuguese
COUNTRY OF ORIGIN: Brazil
NUMBER OF EPISODES: ???
PREMISE: After losing her father, sent to a dump, and eventually adopted by an Argentinian family, Nina comes back as an adult to get revenge from her former step-mother. However, her revenge becomes increasingly complicated when love enters the equation.
WHY I LOVE IT AND YOU SHOULD LOVE IT: This was the first Brazilian telenovela I ever watched, and I'm so glad I did. The story alone is captivated me from episode one, but then I met the main characters and the villainous Carmina, and that's how I found my new obsession. This show has a huge cast and several storylines, some of which are absolutely ridiculous and I didn't care for, but some are funny and others are heartbreaking. Either way, there is something for everyone. But personally, I was in it for Nina's complicated love life and for her revenge, but I was DEFINITELY in it for Carmina, the biggest baddest villain I've seen in a while. That's not something you usually hear, but that speaks volumes of how great the actress is. Not only that, but this show caused a standstill in Brazil when it first aired.
I've heard the premise is similar to Revenge, but I've never seen that show *gasp?* We also named our dog after Nina.
TITLE: Fatmagül'ün Suçu Ne?

TRANSLATION: What is Fatmagul's Fault?
ORIGINAL LANGUAGE: Turkish
COUNTRY OF ORIGIN: Turkey
NUMBER OF EPISODES: 169
PREMISE: Fatmagul is a young bride to be until her world is turned upside down when she's raped by men of the powerful Yasaran family, suddenly she's forced to hide what happened and find a way to cope with what they've done to her.
WHY I LOVE IT AND YOU SHOULD LOVE IT: I have no words to describe how much love I have for this show. It's not the usual semi happy premise and the romance is practically nonexistent in the beginning, but the reason why I LOVE this show is for the way they dealt with the issue of rape. They find a way to discuss every single part of  what happens to Fatmagul from her recovery to her new husband's guilt over not stopping the assault although he didn't rape her. They take their time telling her story. It was incredibly refreshing to see a story like this handled in this manner because I've seen too many telenovelas that gloss over this issue.
Part IV: Telenovelas on Netflix and Hulu
Unfortunately, none of my favorites are on Netflix or Hulu, but there are other shows I've loved on these platforms.
TITLE: Juana la Virgen 

TRANSLATION: Jane the Virgin
ORIGINAL LANGUAGE: Spanish
COUNTRY OF ORIGIN: Venezuela
STREAMING SERVICE: Hulu
NUMBER OF EPISODES: 152
PREMISE: Juana has dreams of studying photography in the U.S. when suddenly she discovers she's pregnant despite being a virgin. The CW show is based on this telenovela.
WHY YOU SHOULD WATCH: The premise is absurd, but the rest of the show is more about the relationships between Juana, her family, her friends, and of course her love interest, Mauricio de la Vega. The original show definitely focuses much more on the pregnancy than what happens after the pregnancy, but if you want a whole list of differences then I recommend reading my blog post about it.
Other Blog Posts About Jane the Virgin:
TITLE: Pasion de Gavilanes

TRANSLATION: Passion of Hawks
ORIGINAL LANGUAGE: Spanish
COUNTRY OF ORIGIN: United States / Telemundo
STREAMING SERVICE: Netflix
NUMBER OF EPISODES: 188
PREMISE: The Reyes brothers attempt to avenge their sister's death by seducing the Elizondo sisters, but things get complicated when love enters the equation.
WHY YOU SHOULD WATCH IT: Okay, so this isn't the best on this list, but there is so much sex appeal and beauty it's hard not to watch it because everyone is so hot on this show. As for the story? It is full of secrets and intrigues that it keeps you on your toes to see what happens next. So many good secrets and I love watching the reveal for every single one.
TITLE: Gonul

ORIGINAL LANGUAGE: Turkish
COUNTRY OF ORIGIN: Turkey
STREAMING SERVICE: Netflix
NUMBER OF EPISODES: 38
PREMISE: Gonul is about to marry the man of her life until old secrets and new doubts make her think twice of the commitment she's about to take.
WHY YOU SHOULD WATCH IT: This show sheds a light on spousal abuse and how people can get caught in it without realizing it. I loved watching the protagonist grow strong despite all the obstacles she's forced encounter. And as always, I'm amazed by how beautiful Turkey's scenery is. It's so different from what I'm used to seeing.
Follow Me On: Instagram | Goodreads