Now that 2018 is done and over with, I can finally talk about some of my favorite shows and movies from 2017. In general I think it was a good year for me and TV shows / movies, and in many cases I didn't expect to love the show or movies as much as did.  I even learned to embrace a new genre I wasn't sure existed. I'm just not sure what it says about me if all of my favorite shows happen to be either science fiction, horror (arguable), or crime.
NOTE: Mind you, these are shows and movies I watched this year. Also, it was really hard putting these in order.
8. Game of Thrones (Season 7)
Apparently I have short term memory and almost forgot I watched this season earlier in the year. Then I remembered all the fire dragons, the ice people, the Stark reunions, and more reunions, the giant ice wall, and a ship I didn't know I needed. And then I remembered that I'll have to wait until 2019 to watch the final season and conclusion to this epic show.
7. Gone Girl (2014)
For once, I'm glad I didn't read the book. If I had, I would have known that giant brain-shattering twist halfway. I was so shocked that when the movie ended I was left speechless because I couldn't believe that was the end. It's one very extreme insight into marriage and what that entails.
6. Chicago (2002)
I was about to say this is the most normal, least gruesome show / movie on this list and then I realized its about female murderers.  I'm going to let that sink in.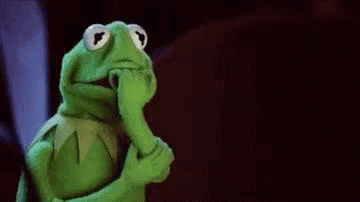 Ok, so yes this movie is about Roxie Hart, an aspiring showgirl trying to get acquitted of murder with the help of Richard Gere. BUT, it has so much jazz, dancing, singing, and showstopping scenes, that you're almost forced to overlook the actual premise. I mean, how can I think about murder and trials when Richard Gere is tap dancing?
5. The Handmaid's Tale
This one just made the list considering I just watched it two weeks ago, but it is so good! And dare I say just as good, if not better than the book.
I know, blasphemy, but it's true. I would still definitely recommend the book, but considering how the show managed to make me cry and feel hope while the novel didn't, I stand by my statement. FULL REVIEW.
4. Stranger Things (Season 2)
There are a couple of reasons why this show is on the list. 1) The kids are still incredibly great actors. 2) I absolutely LOVE Hopper and Eleven's father-daughter relationship.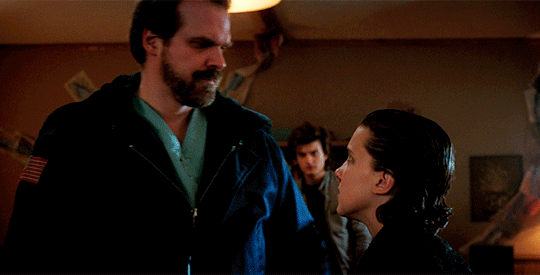 3) I also love Steve and Dustin's mother-son dynamic. 4) Jancy vs Stancy I can't pick and, 5) it was really good especially considering how amazing their first season was. I think it's really hard to create something just as good or better if what you already was excellent.
3. The OA (Season 1)
I can count in one hand the times where I've been able to watch a show twice within a year, and this is one of them. This is also one of those shows that I went in completely and utterly blind, but had my attention within the first five minutes. The show is like Stranger Things but with adults. It mixes magic (if you can call it that) and science in a way that seems completely believable. I am so pumped for the next season all I've been able to do is watch the show again.
2. The True Crime Genre
This includes The Keepers, The Making of a Murder, Law and Order: The Menendez Brothers, The People vs O.J. Simpson: American Crime Story, The Confession Tapes, Amanda Knox and now Mindhunters. Netflix has opened the floodgate, and my eyes to the injustice and gruesome world of true crime. Now it's impossible to go back to an innocent world of no crime. MY FAVORITE TRUE CRIME SHOWS
1. Black Mirror
This is without a doubt has to be my favorite show of the year. It's an anthology which makes it easy to follow, because you don't have to. It's fantastically weird worlds have a purpose in their storytelling and tell us more about our world than you 'd think. The acting does not make me cringe at all. The complicated worlds and plot usually keep me guessing with every twist and every turn they take. It has everything I never expected in and now love, and that's why it's my number one favorite show of the year. And now I can't wait to watch the new season and perhaps it will be my favorite show again for 2018.  FULL REVIEW
Follow Me On: Instagram | Goodreads