TITLE: Fun Home: A Family Tragicomic 

AUTHOR: Allison Bechdel
ILLUSTRATOR: Allison Bechdel
ONE SENTENCE SUMMARY: In the wake of her father's death and her coming out, Allison discovers her dad was gay which prompts her to journey in trying to understand him better.
GENRE: Coming of Age | Memoir | Graphic Novel | LGBT+ | Non Fiction
RATING: 3/5
NOTE: There's a couple of graphic sex scenes depicted in this book. This has also been turned into a Broadway musical of the same name.
GOODREADS BLURB
Warning: This review is going to make me look really dumb. 
Now let's begin with my dumbness.
The book is littered with literary references (and Easter eggs) from the ones I've read like The Great Gatsby, to the ones I want to read like Anna Karenina, to the ones I haven't read like Ulysses. Bechdel includes all these references as a way to relate to her dad, and that's a beautiful and intelligent way to show the complexity of her relationship with him, but it doesn't work for me. I haven't read many of the books she mentions and as a result, I didn't gain any insight into her father's life or her relationship to him. Some of it I knew like Oscar Wilde (he was accused of having sexual relations with other men, like Bechdel's dad), but most of it just went over my head.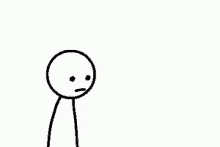 This by no means is the author's fault, it just tarnished my reading for a bit. It reminds me of how I felt with Ready Player One and all those 80s references, I appreciate them, but I don't understand them or their significance in relation to the rest of the story. In other words, I felt like I missed a lot of things because I didn't understand many of the references.
As for everything else? I liked it. The art was great with it's blue tones and with just the right amount of detail (not too simple and not too busy).
The story is rich with complicated family relationships and I enjoyed reading about it. The family dynamics are so alien to me that I found it equally interesting and frustrating. I just don't understand how someone can hide their period from their mother for so long as Bechdel claims she did in her graphic memoir.
I also liked the coming of age parts of the books like Bechdel's struggles with gender and what it was like for her and her brothers to grow up around a funeral home. It was such a part of their childhood they dubbed the funeral home, "fun home".
Which reminds me, the title of this book is very misleading. There is nothing "fun" about this novel. By that I mean there is nothing funny about it, but it is interesting.
Follow Me On: Instagram | Goodreads