I'm not going to lie, I read a lot in March. Yes, some of the books were short enough I read them in one day, but I'm still counting them.
Books I'm Currently Reading
Everything Everything by Nicola Yoon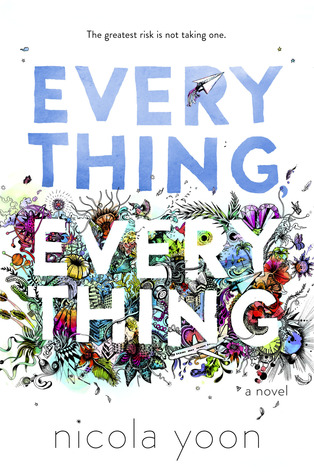 I can't honestly say much about this yet because I'm only 20 pages in. The only thing I can say is that if I would have read this sooner if I knew it had graphics and pictures in it. Personally, I love books that tell their story in a non-standard way like The Illuminae Files series.
Finding Audrey by Sophie Kinsella
I'm not sure how I've ended up reading two YA novels, after having such a bad time with the genre lately, but it's happening.
So for this one, I started listening to the audiobook, and it was fine. I liked the voice acting and everything, but then I opened the book and decided it would be better to actually read the book with my eyes. Especially because the book has these video transcripts that might be better to read than listening to someone and having to figure out whether or not it's a transcript.
As much as I adore audiobooks, sometimes make it difficult to follow or appreciate books with different formats.
Oryx and Crake by Margaret Atwood
I just started reading it so I can't say much. So far I'm intrigued by this post apocalyptic world and I do want to know about what happened. I just wish I had more time to read it instead of being forced to rush through it for school while also writing three essays.
Book I Didn't Finish
The Other Side of the Pillow by Zane
So I stopped reading it because it was too much for me. By that I mean I downloaded the audiobook through my library and didn't realize it was an erotic novel before I started listening it to it at work. I couldn't keep listening to it at work, it was too uncomfortable for me. I'm sure I can read them in the privacy of my home, but it is much too naughty to listen to it at work, so I didn't.
I will also say that the story wasn't compelling enough for me to continue. It also had a lot of bad words that didn't provide anything to the story. I'm not a prude but I don't like gratuitous cursing or sex.
Babel- 17 by Samuel R. Delaney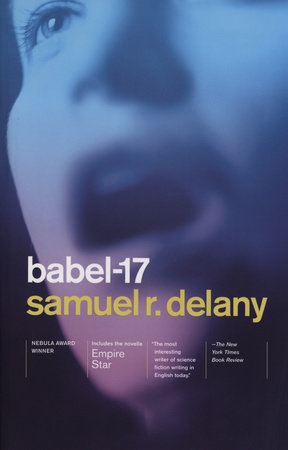 This is one of those cases where it's not the book, it's me. I just wasn't in the mood to read or give it the attention it deserves. The book is confusing in the beginning because there's a lot of characters being introduced. All of which is interesting but I was being a lazy reader and gave up on it quickly. Maybe in the future I'll try again but not now.
Books I Finished
Mansfield Park by Jane Austen
Read it? Yes, and maybe no.
So I'm conflicted with this novel. On the one hand, no I don't like this novel because the characters are so bad, including Fanny the protagonist. She is so passive and so shy, but that's also what makes her so relatable. So, I don't know. I like that it's relatable, but I hate the characters.
All the Ugly and Wonderful Things by Bryn Greenwood
Read it? Yes
Yes, I read this AGAIN. I'm not sure what this says about except that I really like this book. This would be my fourth time reading it, but the first time I've listened to the audiobook. The audiobook narrator was really great in changing her voice to accommodate all the characters. Overall, it was done really well.
Fun Home by Allison Bechdel
Read it? Perhaps
If you like complicated dysfunctional families, memoirs, and or graphic novels, then I would definitely recommend this novel. I will say that it wasn't for me, but it's not bad at all. If you want more details on why I didn't like it, you can read my FULL REVIEW HERE.
Now that I've read the book, I can listen to the Broadway musical soundtrack.
Maybe Someday by Colleen Hoover
Read it? Yes
I will admit I didn't like the ending of this novel, BUT I also really loved reading it. In fact, I couldn't stop reading and finished it in one day. It's the slow burn kind of love, the kind that makes you giddy with excitement with each small gesture. I also loved Ridge as a love interest because he is quite different from the other love interests Hoover has written, he is full of surprises I wasn't expecting.
Maybe Not by Colleen Hoover
Read it? If you want to.
This novella is not bad. It's classic Colleen Hoover. Troubled people falling in love with really steamy scenes. It was a fun read and addition to Maybe Someday, but it's not necessary to my daily existence. It was also funny but I missed the the interactions between the roommates. As much as I enjoy the romance, I also really like it when Hoover writes about groups of friends.
This is the last and final published Colleen Hoover book on my TBR. That means I have now read all of her books.
Almost Midnight by Rainbow Rowell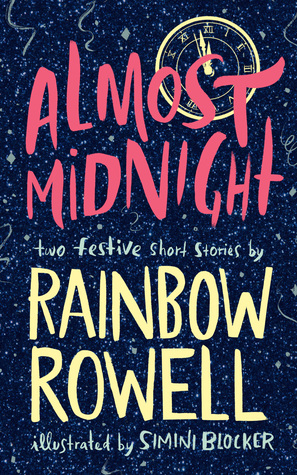 Read it? If I beg, will you read it?
Every time I read a Rowell book I'm reminded that she can do no wrong when it comes to writing. Her stories are always so easy to read, to fall in love with, to relate to, and adorable. This super short story collection is no exception. If you already like reading her books, then you will like this book. If you haven't read any of her books, then I suggest sampling these stories so you can then fall in love with her other novels.
The only negative I have to say is that the stories are short (but making it any longer would defeat the purpose of short stories).
Kindred by Octavia Butler
Read it? Absolutely yes.
This is such a great story that defies genre. It's a mixture of science fiction but also falls into the neo-slave narrative, or historical fiction. The story literally takes you to antebellum south, but we see it through a modern black woman's perspective.
There is a graphic novel I'm interested in reading, but I'm afraid that will have to wait another while.
"Speech Sounds" by Octavia Butler
Read it? Yes!
It's a short story about a post apocalyptic world where spoken language is obsolete because of an illness that has affected humans's ability to speak, read, write, or understand language. Instead of verbally speaking people resort to body language and gestures to communicate with each other. The premise is fascinating and incredibly horribly terrifying toe me. To lose language that way is so scary I almost don't want to think about it.
For a short story I think it is well developed however there's a lot more to explore in this world and that's the fun part of it. Yes, I'm left with questions but it's also fun to think of my own answers to them.
The Princess Saves Herself in This One by Amanda Lovelace
Read it? Not really
I'm beginning to realize that this simplistic like poetry is not for me. I keep trying to like it and I keep failing. If you're having the same problem as me, don't read it as poetry or you will hate it. Read it as a prose story and you might just be fine.
Follow Me On: Instagram | Goodreads