It's true, I haven't been reading much YA recently. My interests are not solely in the YA genre anymore, but that doesn't mean there are not exceptions. There will always be exceptions, and I noticed them the other day looking at my bookshelf. Some of them are series I started and haven't finished and others were anticipated books from last year that I haven't gotten to yet.
Maybe writing this out will push me to pick up some of these titles.
Throne of Glass by Sarah J. Maas
I'm not sure if this is considered YA but it is my TBR pile. A TBR pile that will increase exponentially if I enjoy this read and decide to binge read the next 6 books in the series (this is exactly why I avoid reading series).
I am as excited as I am terrified of starting this book series but I'm hoping that the excitement will outweigh the fear.
Turtles All the Way Down by John Green
This is another story about teens with mental health issues, this time obsessive compulsive disorder or OCD. I'm not as worried about accurate depiction of mental illness in this novel as much as I am with Finding Audrey because John Green has been outspoken about his own struggles with OCD, so it should be okay. It's also been a while since I've read any John Green book, so this should be interesting.
The Hate U Give by Angie Thomas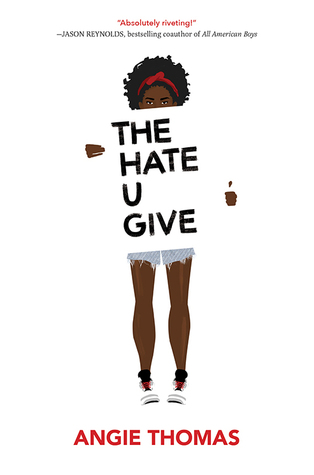 Such an important and relevant book to what's been happening in the USA concerning race and police brutality and I'm happy it exists although I haven't read it yet. I've also never heard or read a single bad review of this book, so I have no idea why I haven't picked it up or why it has been sitting on my shelf unread. I don't know what's wrong with me, but hopefully I'll get to it by the end of of the year or before the movie comes out.
Wild Beauty  by Anna-Marie McLemore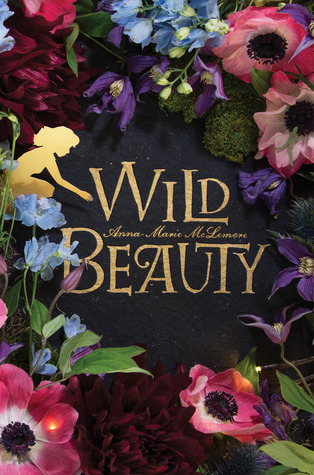 If I'm honest, I was already sold on this book because of this BEAUTIFUL cover! But they taught to not judge a book by its cover so I read the synopsis. Then I was sold because it is a YA magical realism novel by a Latina so I HAD to buy it.
However, what really sold me was the protagonist's name, Estrella Nomeolvides which is a sort of pun on the Spanish words "no me olvides" which translates to "don't forget me". If you take into consideration her first name, Estrella, the spanish word for "star", then her name literally means "star don't forget me". If I had this much fun reading the synopsis of the novel, imagine how much fun I will have reading the rest of this book!?
The Accident Season by Moïra Fowley-Doyle
I had a similar experience buying this book as I did with Wild Beauty. I went in for the gorgeous cover, then I read the synopsis, loved it, and HAD to buy it. The premise, more than the actual cover, sounded so cool and interesting.
In case you don't know, it's about this family and what they call the accident season where the members of the family are prone to more accidents ranging from small cuts to lethal accidents. If that doesn't make you want to read it, then I don't know what else to say.
There's Someone Inside Your House
by Stephanie Perkins
I read Anna and the French Kiss trilogy a couple of years ago and loved the books. They filled me with bubbly warm feelings and wanderlust too. So, I'm really intrigued to see Perkins take on the slasher / horror genre in this book. Will it scare me? Will it give me nightmares? Will it be awesome? I don't know until I pick it up and read it.
UPDATE: I am currently reading this book.
P.S. I Still Love You and
 Always and Forever, Lara Jean by Jenny Han
I read the first book in this trilogy and thought it was funny, cute, heartwarming, and a great book to read in a mourning period. I adored the family dynamics because I could relate to Lara Jean looking up to an older sister, the horrors of driving in the beginning, and being close to your family. I read it way back in August right before school began and I've been meaning to finish the series ever since.
BOOK REVIEW: To All the Boys I've Loved Before | GOODREADS BLURB BOOK #2 | GOODREADS BLURB BOOK #3
This Lullaby and Once and For All Sarah Dessen
I have only ever read two of her books. Along for the Ride which I loved and have re-read over the years. And then there was The Moon and More which I honestly found boring. However, I still want to give her books another chance and that's why both of these are on this list. I don't know when I'll get to them, but I hope I like them just as much if not more than Along for the Ride.
GOODREADS BLURBS: This Lullaby | Once and For All
A World Without You by Beth Revis
This is a book I won for a giveaway where the prize was one Quarterly subscription box, and this book was in it. What's cool about this subscription box is that it's curated by the author and has handwritten notes on the book!
The book is about coping with death and losing a loved one, or someone you knew, and those are very heavy topics I'm not prepared for. But, I am interested in reading with these author notes.
On the Fence by Kasie West
This book is on my TBR for three reasons. 1) I'm a sucker for contemporary YA romance 2) I keep seeing Kasie West everywhere and 3) I bought it on a whim. I hope to enjoy it and maybe I'll love it like everyone else on my Instagram feed.
Follow Me On: Instagram | Goodreads