Normally, I don't read non fiction. I don't really read memoirs, autobiographies, or biographies. I have nothing against them, I just find them weirdly intimidating. Maybe that's why I've resorted to watching documentaries, podcasts, biographical movies, and graphic novels.
Yes, I said graphic novels. They can be just as insightful and detailed as any biography or memoir, plus they have pictures.
Persepolis by Marjane Satrapi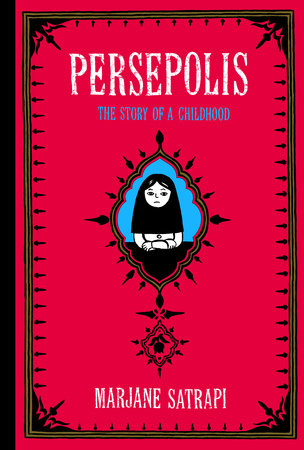 I learned so much reading this graphic novel memoir. I learned about Satrapi growing up in Iran coping with the Islamic Revolution, something which I didn't know about at all. I enjoyed the first half more than the second half, but I think they're both equally important in showing what happens with the country, and of course, Marjane too.
If you're too lazy to even read a graphic novel, I would recommend watching the movie. I only say this because watching the movie is like reading the novel, especially because it is animated with the same style as the book.
LINKS: Goodreads Blurb | Book Review | Movie Review
Blankets by Craig Thompson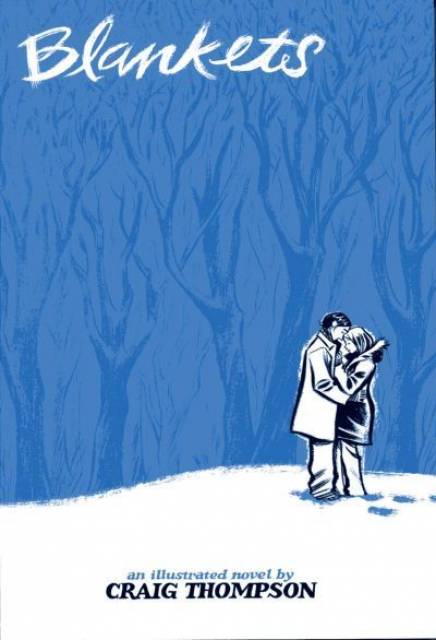 The story of a boy falling in love with a girl is pretty generic, but then again you have never read it with Thompson's beautiful artwork on display. It is over 500 pages of a beautiful story with beautiful drawings, and surprisingly only takes an hour or two to read. Although there's a narration, a lot of the story unfolds through the art rather than words.
LINKS: Goodreads Blurb | Book Review
Hyperbole and a Half by Allie Brosh
This is the funniest book I've ever read. If I need a good laugh I will pick this up and read a chapter or two, and it never fails. The book itself is a mixture of a comic and essays about the author's life. The stories are great but what makes them laugh out loud funny are the badly drawn pictures by the author herself.
LINKS: Goodreads Blurb | Book Review
The Borden Tragedy by Rick Geary
I like true crime shows and podcasts. I binge them but I never actually read them. I still don't, but this one was an exception because it was a graphic novel. The story is about the Borden murders and the aftermath. What I like about it is how detailed it is with events surrounding around the murders. It even has a cool layout of the Borden house.
LINK: Goodreads Blurb
March by John Lewis, Nate Powell, & Andrew Aydin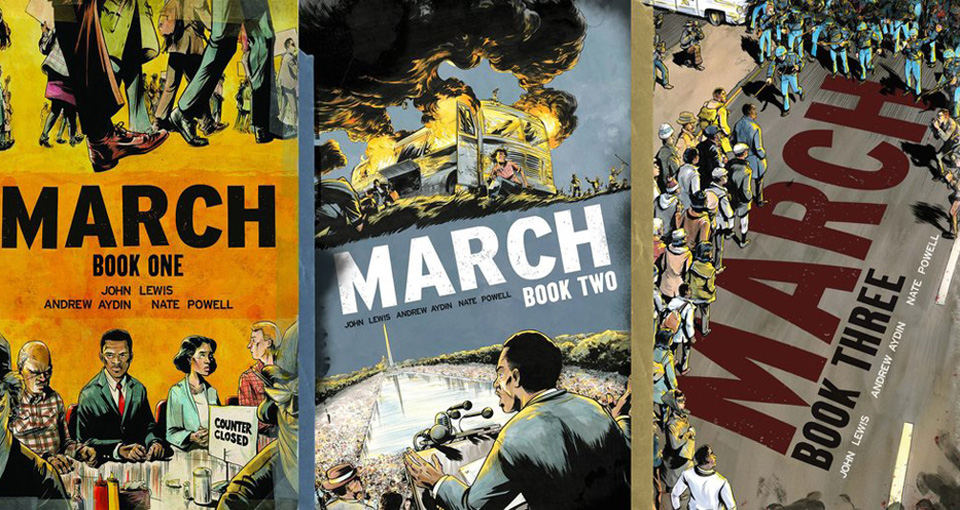 One of my favorite points in history to learn about is the Civil Rights Movement of the 1960s because I think it's not only empowering to see people fight for their rights, but it's also a very important and crucial moment in the U.S. history.  Which is why March is on this list. It's composed of three volumes and tells the story of Senator John Lewis, from his early life straight through to his involvement with the Civil Rights Movement.   I think this book really captures the troubles and bad treatment the people in this movement received, and they suffered through it for their rights as Americans.
LINKS: Goodreads Blurb | Book Review
Nat Turner by Kyle Baker
This might be my favorite of graphic novel on this list and the easiest one to read,, considering that it barely has any words. It tells the story of Nat Turner's slave rebellion in 1831, mostly told through illustrations. Like I said, the book barely has any dialogue, but it does have the document titled The Confessions of Nat Turner that was published after the rebellion.
LINKS: Goodreads Blurb | Book Review
Follow Me On: Instagram | Goodreads